Travel Itinerary – San Diego 7-Day Vacation Plan
Travel itinerary Disclaimer: Some of the links in this article are affiliate links that may provide me with a small commission at no cost to you. However, I have vetted every program in this guide and believe they are the best for generating affiliate revenue. You can read my full affiliate disclosure in my privacy policy.
Are you spending a week in San Diego and don't know what to do with yourself? For more ideas on what to see and where to travel, check out our week-long, 7-day itinerary. Besides, from theme parks and zoos to museums and excursions, this San Diego 7-day itinerary offers a diverse range of attractions and activities. We will also guide you on what to pack, where to stay, and which travel luggage are the best!
To help you prepare for your trip to San Diego, I've also put together the perfect packing list, replete with clothing options, toiletries, activities, and more.
What to pack for my San Diego itinerary?
Clothing
While keeping the season in mind, bring these clothing items with you to San Diego:
Undergarments
T-Shirts and Tank Tops
Long-Sleeved Shirts
Sundress
Jeans
Pants
Shorts
Flip Flops or Sandals
Comfortable Walking Shoes
Sneakers
Hiking Boots
Socks
Swimsuit or Wetsuit → water is chilly
Pajamas
Jacket
Sweater or Sweatshirts
Scarf
Sunglasses
Hat or Sunhat
Toiletries
These toiletries are essential for your travels:
Toothbrush and Toothpaste
Eyewear and Supplies
Deodorant
Shampoo
Hair Conditioner
Face Wash
Soap
Razors
Shaving Cream
Tweezers
Q-Tips
Makeup
Hairbrush/Comb
Hairdryer (if not provided by your hotel)
Hair Products
Personal Medicines
Lip Balm
Moisturizer
Other items
Daypack or Backpack
Beach Towel
Sunscreen
Laptop and Charger
Camera and Batteries/Charger
Cell Phone Charger
Beach Chairs
Refillable Water Bottle
Books
Best recommended travel luggage
The greatest travel luggage must be attractive, functional, and customized to the needs of today's nomads. Besides, a good travel experience, no matter how big or small, requires functional design, high-quality materials, and efficient, adaptable packing space.
So, check out this awesome collection of travel luggage and handbags from Titan, Nomatic, and Wandrd. Also. if you like leather, you should check out Kodiak. These are pretty much the strongest luggage I've seen so far. Below are a few samples.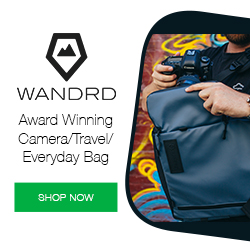 Where to stay in my San Diego itinerary?
While there is no "ideal" neighborhood to stay in, the downtown and beach areas have the most to offer visitors. Downtown San Diego is located on the San Diego Bay and is surrounded by gorgeous Balboa Park, the zoo, and areas such as Little Italy, Seaport Village, and the Gaslamp. Beaches such as Pacific Beach, Ocean Beach, and Mission Beach provide the iconic pacific ocean vistas and are ideal for people looking for a relaxing holiday.
With luxurious hotels, high-end restaurants, and shopping, Coronado and La Jolla also provide a more premium experience. Del Mar, Solana Seaside, Leucadia, Encinitas, and Carlsbad are beach towns north of San Diego.
However, I suggest trying this website to get great deals on hotels: CaliforniaBeachResorts.com
The best hotels to book for your San Diego trip are:
DoubleTree by Hilton Hotel San Diego Downtown (Book & Earn Point With Hilton Honors)
Manchester Grand Hyatt San Diego (Book & Earn Point With World of HYATT)
Comfort Inn San Diego Airport At The Harbor (Book & Earn Point With Choice Privileges)
But if you're booking a hotel, you might as well get some rewards points. Below are the top rewarding hotels to choose from (All free to join):
Flying to my San Diego itinerary and earning mileage rewards (Get free flights with rewards)
Nowadays, there are many websites that can help you book your San Diego itinerary. So, I have picked the most trusted ones (including airline carriers) that I personally find very convenient, and they all offer great rewards on flights that enable you to get free flights in the future using your points.
Below are my favorite airlines rewards programs and booking agencies, which you can use no matter where you're traveling from: (All give you rewards when you sign up for free)
Where to get a tourist visa for my San Diego travel itinerary?
If you're traveling from outside the United States, specifically from a country where a visa is required to access the United States, then you will need to apply for a visa prior to traveling. You can also do that in 2 ways, the "Do it yourself way", or the "have someone do it for you" way.
Thus, the first way is to contact the US embassy in your country and find out what paperwork is needed, how to submit that paperwork to the embassy, and how much it costs to obtain a visa, plus how long it would take to process your visa. This usually takes longer especially if you're not very good with paperwork and forms. If you submit the wrong form, you'll have to restart the whole process. Some might just get declined a visa.
So, I would recommend that you go with the second method, where you basically hire someone to apply for a visa on your behalf. There are also a few agencies out there that will do that for you. The ones I recommend are:
Now, let's dive into things to do on your San Diego travel itinerary
DAY 1-Travel Itinerary
SeaWorld San Diego
What better way to start your journey than at SeaWorld San Diego? SeaWorld has been a popular family destination for decades and continues to introduce new and interesting features every year. It is half an amusement park, part a conservation center, and all fun. Unparalleled animal shows, behind-the-scenes feeding displays, animal encounters, exhilarating amusement park attractions, and so much more are among the highlights of your SeaWorld visit. Don't miss the "Explorer's Reef" exhibit, which is interactive! This attraction also requires a minimum of 4-5 hours of planning.
Belmont Park
After your visit to SeaWorld, pay a visit to Belmont Park for some old-fashioned amusement park fun. This renowned San Diego destination is also a fantastic calm way to round off the rest of the afternoon, with classic rides and arcade games that the whole family will enjoy.
Besides, the Giant Dipper roller coaster, a few wave rides, the Vertical Plunge, Krazy Kars bumper cars, and the Coconut Climb are just a handful of the thrills accessible at Belmont Park. This attraction also requires a minimum of 1-2 hours of planning.
Seaport Village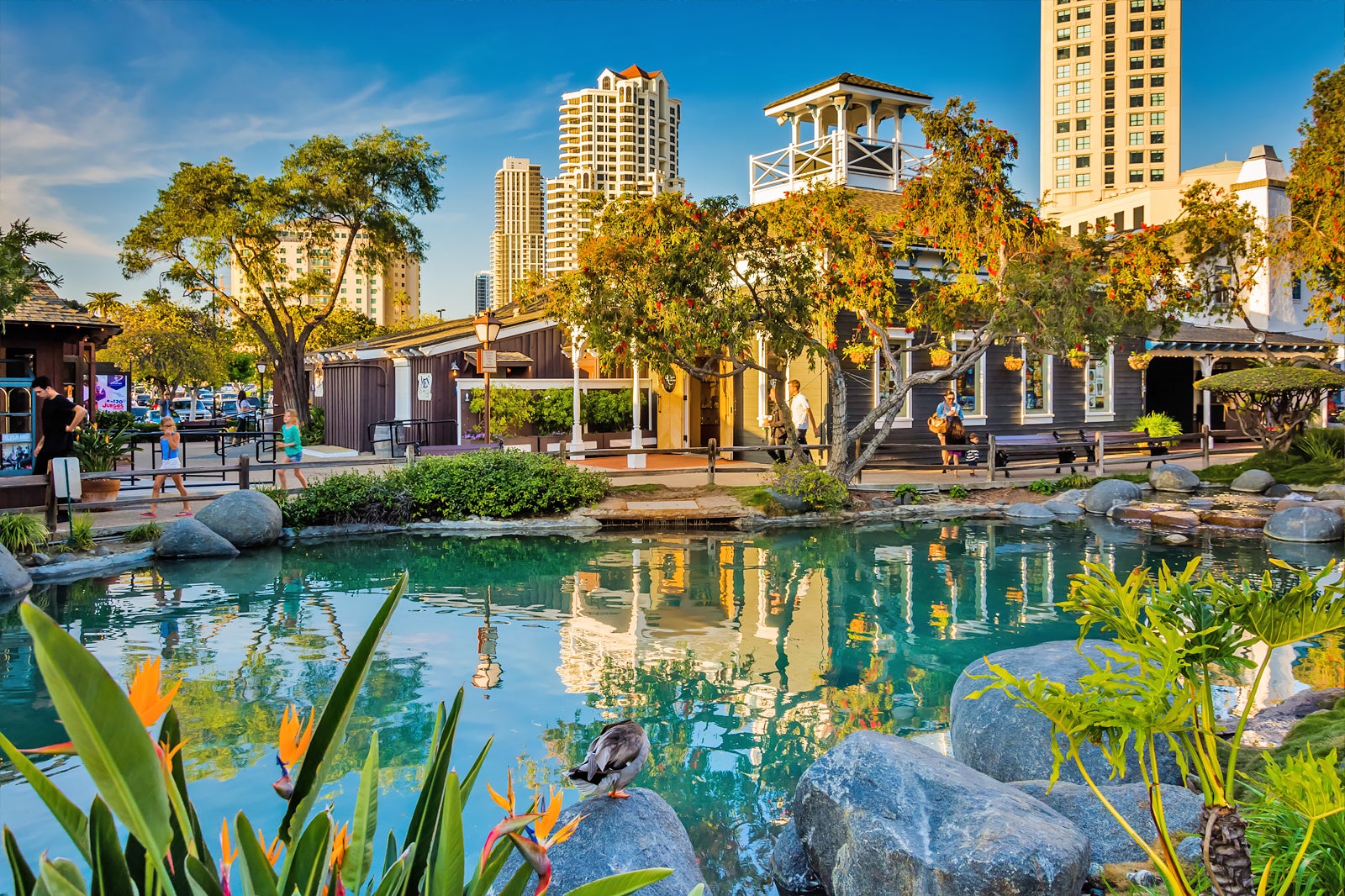 Leave La Jolla and return to San Diego city for a chance to visit the famed Seaport Village neighborhood. In other words, this seaside location is home to a variety of unique shops, restaurants, and attractions. You may window shop to your heart's content in this unique area, which has everything from booksellers to cafés and everything in between. Alternatively, make a few stops in quest of the ideal souvenir. If you're looking for something different to eat for supper, this is also a terrific location to go.
DAY 2 -Travel Itinerary
The San Diego Zoo
This well-known San Diego attraction is located in the middle of Balboa Park. It also covers around 100 acres of the park and is home to over 3,700 animals representing over 650 species. Besides, the San Diego Zoo, which is home to a variety of animals large and small, including the charming Giant Pandas and the tiniest of fish, is the ideal location for animal enthusiasts. The San Diego Zoo is also a global conservation leader, saving and rehabilitating hundreds of animals each year. Your admission price, in fact, goes directly back into their rescue operations! This travel itinerary requires a minimum of 3-4 hours of planning.
San Diego Natural History Museum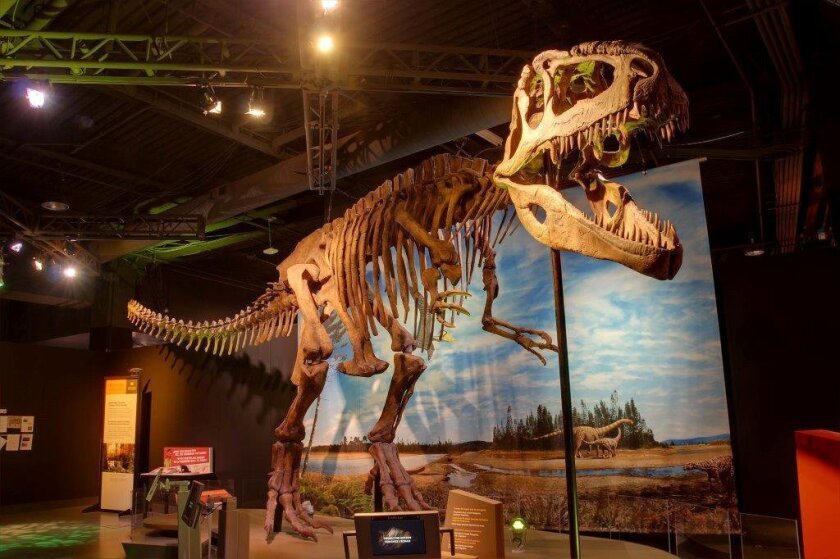 The San Diego Natural History Museum is a unique cultural destination in Balboa Park, focusing on the history and culture of Southern California and Baja California. TheNAT (as it's known among locals) is also chock-full of fascinating exhibits and ancient artifacts that will enthrall and inspire the entire family. Dinosaur fossils, a collection of 200 animal skulls from their research lab, and special exhibitions on everything from whales to Mayan culture and civilization are among the highlights of their offerings. However, this attraction requires roughly an hour of your time.
San Diego Air & Space Museum
For all space enthusiasts, this is a must-see attraction. After all, San Diego is the birthplace of modern aviation, notably naval aviation. Besides, this museum, which is located in Balboa Park, is ideal for space enthusiasts of all ages. The San Diego Air & Space Museum is also packed with interactive exhibits and authentically restored aircraft from all periods of aviation history, making it a must-see for any aviation enthusiast. The scale and variety of various exhibits will delight the kids, and you will appreciate how instructive everything is. A range of mint-condition historical aircraft, including a Navy F6F Hellcat and the A-4 Skyhawk Jet, as well as the Wright EX Vin Fiz (from 1911! ), are among the exhibitions you and your family can enjoy. This attraction requires a minimum of 1-2 hours of planning.
Reuben H. Fleet Science Center
One of the most notable scientific facilities in the region is the Fleet Science Center. It's also conveniently placed in Balboa Park, so you won't have to travel far from your last destination to check it out. It's both a museum and a working research institution, giving curious visitors the best of both worlds. Although their collections are vast and diverse, a few of the most popular exhibits include "Cellular Journey," "Kid City," So Watt," and more. Remember to see the world's first IMAX Dome Theater (you get one free movie with admission). This attraction also requires a minimum of 1-2 hours of planning.
DAY 3 -Travel Itinerary
San Diego Safari Park
This spectacular animal park is unlike anything you've ever seen before, and it's unlikely to be seen again. The San Diego Zoo Safari Park is also a really unique institution, offering animal encounters and experiences that go far beyond what you'd find at a regular zoo. The Cheetah Run exhibit, for example, lets you to observe a cheetah accelerate from 0 to 60 miles per hour in a matter of seconds, giving you an up-close look at what their lives are like in the wild. You can also get up close to lions, tigers, and other majestic Saharan species (behind glass!). We recommend that you spend the entire day here. Lunch should be enjoyed at one of the many great on-site restaurants.
DAY 4 -Travel Itinerary
USS Midway Museum
This is one of San Diego's most popular attractions and for good reason! So, it is worth visiting for its historical significance alone, and its modern rebirth as a world-class museum makes it worthwhile to spend a significant amount of time here. You'll discover everything there is to know about the fight that gave the ship its name, aircraft carrier participation in US Naval battles, and sailor life during WWII. "Battle of Midway: Voices of Midway," their popular film, is not to be missed. However, this attraction requires a minimum of 2-3 hours of planning.
Coronado Bike & Kayak Rentals
If you have a week to spend in San Diego, it's also well worth your time to visit Coronado, which has a whole different culture and attitude. To get there, go on the ferry. Why not get a bit more active with your outdoor time in Coronado by renting a bike, kayak, or stand-up paddleboard while you're out enjoying the sun? This is a fantastic way to enjoy the great outdoors in luxury, whether on land or on water. Petco Park, the Embarcadero, the USS Midway, Naval Station North Island, the Silver Strand, the Convention Center, and Glorietta Bay are just a few of the attractions you might view. So, you must make a reservation.
Explore Coronado Island & Centennial Park
Coronado has a lot more to offer, so you might as well stay for the remainder of the day. There's also the historic Hotel Del Coronado, which is now a renowned dining destination (which you can enjoy without being a guest). There's also a golf course, several parks, and beaches to visit. Centennial Park, on the other hand, is a charming little garden park located near the ferry terminal. It offers breathtaking ocean vistas as well as spectacular views of the San Diego skyline, making it an ideal photo location. This attraction should be given 30 minutes to 1 hour of your time.
DAY 5 -Travel Itinerary
LEGOLAND® California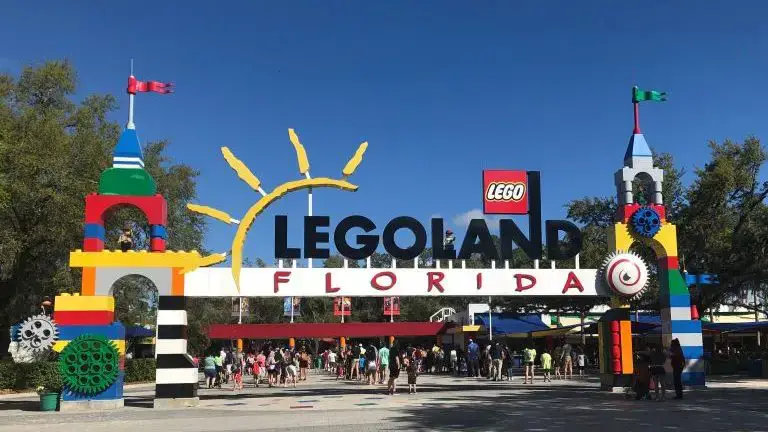 At LEGOLAND® California, all of your child's favorite toys come to life! This family-friendly wonderland features enough exhibits, attractions, rides, and slides to keep everyone entertained for the entire day. The DUPLO® play area will delight the little ones, while the older ones will enjoy thrilling roller coasters and the iconic Miniland USA. Did you know that the LEGOLAND® complex also includes a water park and an aquarium? If you want the whole LEGOLAND® experience, stay in the new LEGOLAND® hotel. This attraction requires a minimum of 5-6 hours of planning.
The Museum of Making Music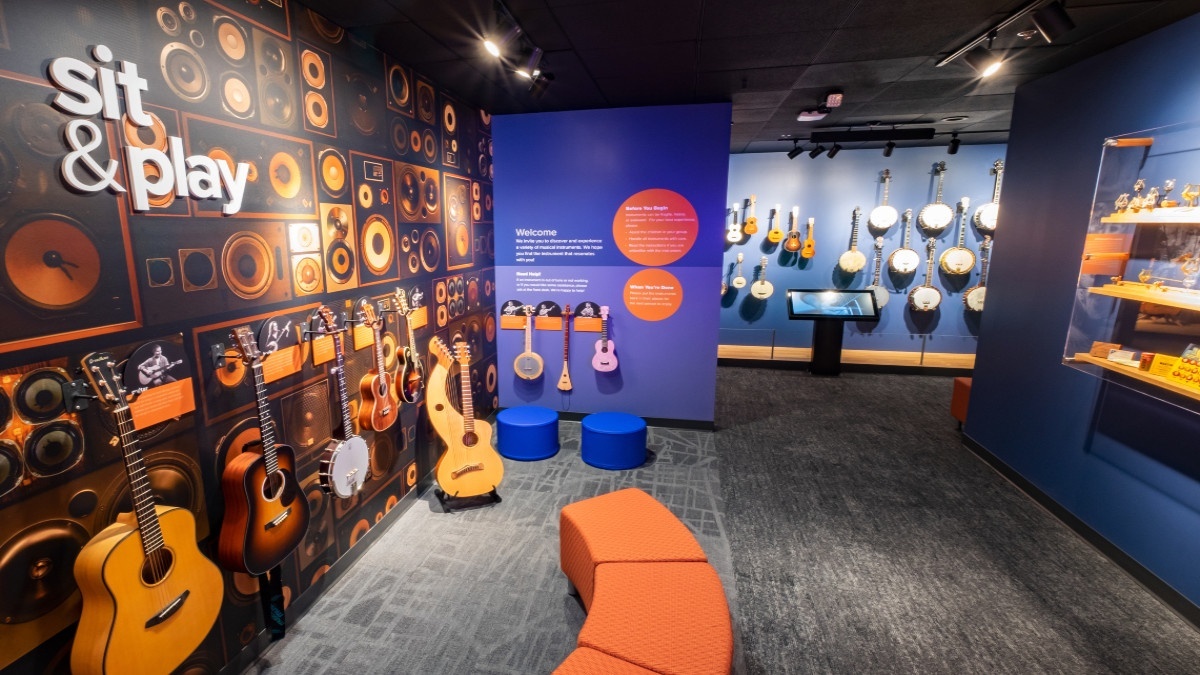 The Museum of Making Music is a specialised museum dedicated to the art of human music creation, distribution, and enjoyment. It's also in Carlsbad, so you won't have to go far to enjoy this activity after visiting LEGOLAND. Immerse yourself in almost a century of musical history through interactive and engaging displays that explore all of America's main musical developments. The Museum of Making Music is also a detailed depiction of the types of music that Americans have liked and produced over time, from the player piano to the invention of current digital music, with over 500 vintage instruments and hundreds of audio and video examples. This attraction requires roughly an hour of your time.
DAY 6 -Travel Itinerary
Birch Aquarium
A trip to Scripps' Birch Aquarium would not be complete without a stop in San Diego. This highly interactive oceanographic facility is a must-see for everyone who enjoys marine life. There's so much to do and see here, from special displays to marine environments and the chance to interact with some aquatic species, that you'll never want to leave. "Boundless Energy," "There's Something About Seahorses," and "Coral Displays" are just a few of the exhibits at the Aquarium of the Pacific. You won't want to miss the breathtaking, incomparable view of the Pacific from the Aquarium's interior! This attraction requires a minimum of 2-3 hours of planning.
La Jolla Beaches
What better way to appreciate La Jolla's natural beauty than with some good old fashioned beach time? Feel like a true Californian by sunbathing, swimming, or simply wandering these magnificent beaches to your heart's content. Check out the interesting Shell Beach Tide Pools, which are located at the south end of Ellen Browning Scripps Park, if you're searching for something unique to do. This attraction requires a minimum of 1-2 hours of planning.
Miramar Speed Circuit & Laser Tag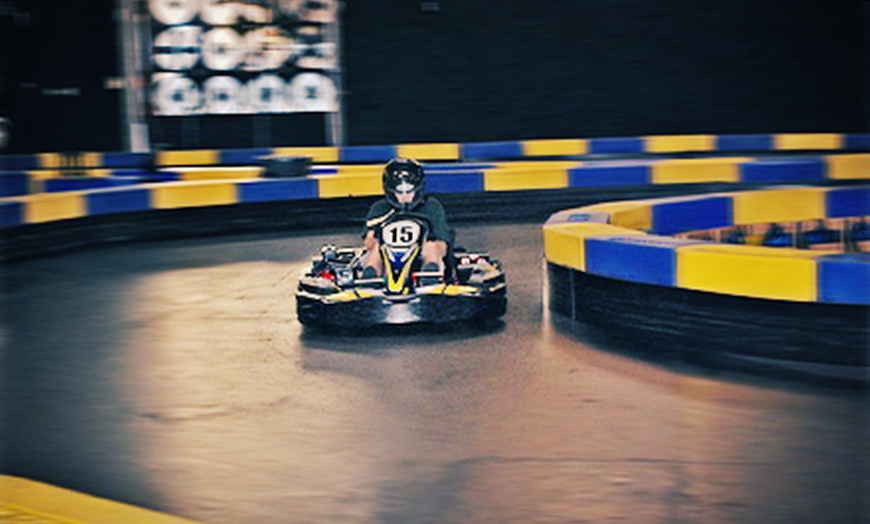 At the Miramar Speed Circuit, you may switch from water-based enjoyment to some truly awesome indoor thrills. As you accelerate through hairpin corners and long straightaways, you'll feel like a true race car driver. This establishment's cutting-edge technology is thrilling to look at and much more thrilling to drive. You'll be able to track your lap times, set speed goals, and more thanks to advanced technologies. It's one of the country's greatest indoor kart circuits! In addition, your Go Card entrance now includes Laser Tag! This attraction should be given 1 hour of your time.
DAY 7 -Travel Itinerary
Whale Watching Cruise by Newport Landing
Another must-see activity is the Newport Landing's informative and entertaining Whale Watching Cruise. With many daily departures, you'll be able to take one of these fantastic cruises whenever you want. The California Gray Whale, Giant Blue Whales, Orcas, Minke Whales, Humpback Whales, and other sea creatures such as dolphins, seals, sharks, and more are just a few of the intriguing and spectacular species you may view on your expedition.
Knott's Berry Farm
Take a short journey up north to Knott's Berry Farm for your vacation's final attraction. This classic theme park attraction is both a historic landmark in California (it was the state's first theme park) and a fun modern visit. Countless exhilarating coasters and slides, as well as other enjoyable activities, are available. There are thrilling rides for the adults and calmer rides for the children, so there is something for everyone. Coasters like GhostRider and Boomerang, thrill rides like La Revolución, and kid-friendly attractions like those at Camp Snoopy are among the most popular rides. Don't forget to get some Boysenberry Pie from Knott's Berry Farm! This attraction requires a minimum of 2-3 hours of planning.
___________________________________
POPULAR POSTS
___________________________________
Disclaimer: Some of the links in this article are affiliate links that may provide me with a small commission at no cost to you. However, I have vetted every program in this guide and believe they are the best for generating affiliate revenue. You can read my full affiliate disclosure in my privacy policy.