How To Create A Blog With Bluehost For Beginners
create a blog Disclaimer: Some of the links in this article are affiliate links that may provide me with a small commission at no cost to you. However, I have vetted every program in this guide and believe they are the best for generating affiliate revenue. You can read my full affiliate disclosure in my privacy policy.
Creating a blog with Bluehost-Overview: In this article, I am going to teach you step-by-step how to start a blog with BlueHost. To complete your blog creation, I'll also take you through some quick steps for installing a theme and some plugins.
Are you ready? Let's go.
What is a blog?
A blog is a type of online journal where you can write and post articles on any subject.
Blogging is not a new concept; it has been around for quite some time. It has, however, developed into a formidable force. Some bloggers use their blogs to promote their businesses.
Blogging is a great content marketing strategy as well. Blogging is also used by businesses to raise awareness of their brand, products, and services.
Why should YOU create a blog?
You can make a blog into anything you desire. It's fine if you want to create a blog as a pastime. Even better if you want to start a blog as a business enterprise.
There are more than 600 million blogs in the world. I understand what you're thinking. To compete with so many blogs, you'll have your work cut out for you, right?
But don't be turned off by this because not all blogs are created equal. Some blogs become extremely popular, while others become one-hit wonders, but the great majority go unnoticed.
How do you build an awesome and successful blog?
That is the most frequent question posed by many bloggers. Regrettably, the answer cannot be written in a few short paragraphs.
I've been blogging for more than ten years and am continuously learning how to create a good site.
Blogging, as you can see, is a lifelong journey, education, and experience. Do not create a blog if you only intend to blog for a few months.
To be successful at blogging, you must be willing to commit to the long haul. And only a few key elements are required –
Passion.
Smart work (Not so much hard work).
Patience.
Passion – You'll need a lot of desire to succeed. To be successful at blogging, you must be passionate about your subject.
Smart work – You must treat blogging as if it were a business. To establish a great blog, you don't need to spend hours in front of the computer; you just need to work sensibly and have a solid strategy in place.
Patience – You must be patient, as with anything worth waiting for, as long as you are working as hard as you can toward your objective.
Blogging will not provide you with immediate results. In just a few months, you won't be able to quit your work and blog full-time. Building a successful and profitable blogging business takes time, so be patient.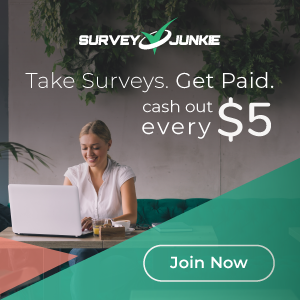 How do you create a blog?
Finally, let's walk through the steps of creating a blog. The very first thing you'll require is web hosting.
There are a lot of web hosting companies out there these days. Over the years, I've used quite a few of them. We'll look at setting up a WordPress blog using Bluehost in this guide.
Bluehost is a well-established hosting company. They've earned a good reputation over the years and have been the leading choice for WordPress for quite some time.
When I originally started my blog in 2010, Bluehost was my first web host. I recommend starting your site with Bluehost's basic plan, but if your blog expands, you should look for a more suitable plan or even another host to fit your demands.
Create a blog with Bluehost – Step one
To begin the process of launching your blog, first, go to Bluehost here.
Take a look around the website if you wish to learn more about the company. When you're ready, hit the Get Started button on the homepage of their website to begin.
Special Offer: At the time of updating this tutorial, Bluehost offers a special price of just $3.75 per month* and a 30-day money-back guarantee. (*36 months minimum term)
You won't need every resource under the sun right now because you're starting your first blog. You can save money by signing up for Bluehost's most basic plan. That is my personal suggestion. I wouldn't propose anything more because you'd be wasting money on resources you won't use.
The basic plan is affordable and provides enough resources to get you started. You'll also get a free domain name for the first year, as well as a free SSL certificate. You can start your blog with the free domain name. In a moment, we'll go through the domain name in greater detail.
As you will see from the price plans below (correct at the time of updating this post), you can choose to upgrade your plan to scale up your blog's growth.
So, for the purposes of this lesson, assume you've chosen the Basic Plan. The next step is to set up your hosting/domain. Let's get started on it.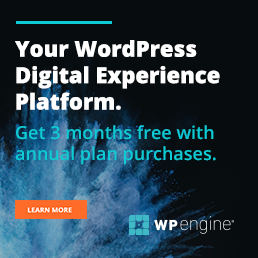 Create a blog with Bluehost – Step two
You can either create a new domain or set up a domain that you already use somewhere else. For the sake of keeping this tutorial simple, we'll create a new domain with our hosting plan.
So, as I already mentioned, you get a free domain name for the first year for new Bluehost accounts.
Take some time to think carefully about what you want your blog to be called, as this can be used for your domain name.
Next, you'll need to fill in all the mandatory fields to complete your web hosting account signup. These include –
Account information.
Package information.
Package extras.
Payment information.
1. Account Information
This is where you add your personal information such as name and address. Pretty simple stuff.
2. Package Information
Here you can review the account plan you have selected. You will notice the longer duration you select for your hosting plan, the more money you can save. For example, a 36-month basic plan will set you back less money than a 12-month basic plan.
3. Package Extras
This is where you can select additional services from Bluehost. These include –
Domain privacy (Recommended)
CodeGuard Basicasic (Backups, monitoring, restore)
SEO tools (Basic)
SiteGuard Security
From my own experience, you don't need any extras until your blog is at a level, and even earning money to justify investing in those extra resources.
4. Payment Information
Of course, this is where you add in your payment information.
Once you have entered all the details carefully and accurately, simply agree to Bluehost's terms and hit Submit.
Boom, you've paid for your hosting plan. Next, you'll need to set up your hosting account. To do this, you'll need to enter a username and password.
When you're ready, hit the Create Account button. See the image below.
Create a WordPress blog – Step three
Now you have your domain and hosting taken care of and your account is set up, it's time to log into your hosting account to set up your WordPress blog.
So, once you're logged in, the first thing you will see is the setup page. You will need to go through the short steps to set up your WordPress blog successfully.
The First step, give your blog a name and tagline.
Don't forget to slide the toggle to add a blog. Your posts will be displayed on whatever page you pre-select. Then hit Continue. See the image above.
In Step 2, you'll need to check a few boxes that apply to your blog goals. Then hit Continue to Theme Selection. See the image above.
Here you can choose a theme of your choice, and Bluehost has quite a few to choose from.
However, I personally would recommend using a premium quality theme purposely designed for bloggers, like the ASTRA theme if you want to build your theme from the ground up.
The most recommended themes to start with (depending on your niche) are –
So going back to the WordPress installation step, in this instance, you can just click on Skip This Step and WordPress will begin to install into your domain name. The installation process shouldn't take too long. See the images below.
You're done!
You've successfully set up your web hosting and WordPress blog with Bluehost.
You can now head over to My Sites and Log in to WordPress to access your blog's admin area. See the image below.
Create a blog with Bluehost – What next?
Next, from your WordPress admin area, you can install a theme of your choice and some essential plugins.
1. Themes
Remember, a theme is basically a skin to give your WordPress blog a unique appearance. By default, your blog will probably be using a Twenty 'Something' theme – There are quite a few of them.
You really don't want to be using any of the Twenty themes; it's entirely up to you, however, but they're not exactly unique, nor do they look exciting.
Again, I would recommend a premium theme that you can customize to match the brand you would like to create for your blog. Below are my recommended themes:
2. Plugins
After installing a theme, the next step is installing some plugins. The use of plugins is what makes WordPress the most flexible website-building tool on the planet.
Plugins enhance and expand the functionality of WordPress entirely.
For example, if you need an online store for your blog, then there's a plugin for that called WooCommerce.
Or, if you need to create an online course, then there's a plugin for that called LearnDash (This is a premium plugin).
You can find a wide range of functional free-to-use plugins in the WordPress repository here. There are currently over 58,000 to choose from.
I recommend using a combination of quality free plugins and premium plugins where possible.
The plugins that I'd recommend installing for a new blog are as follows –
1. Rank Math SEO Pro – This is by far the most powerful and complete on-page and site-wide SEO plugin available for WordPress. RankMath is not the most popular SEO plugin on the planet, but it is, in my opinion, the best! I am currently using this plugin here on Magnet4Blogging.
2. WP Super Cache – This plugin will generate a static HTML file from your WordPress blog. After an HTML file has been generated, your web server will actually serve that file instead of processing the heavier WordPress PHP scripts. All this simply means your blog will load faster. Your users will see cached versions of your pages.
3. Google ReCaptcha plugin – This plugin is 100% free, and you can use it to help reduce comment and contact form spam as your blog begins to get popular.
4. Monster Insights for WordPress – A must-have plugin to help you install the Google Analytics tracking code into your blog. Google Analytics is used to monitor your blog traffic growth.
5. Social Snap – This is a powerful, lightweight, fast-loading social sharing plugin that will help your site visitors share your awesome content on social media. There are a free version and premium options for using this plugin.
So, those are just a few of the essential plugins I would recommend you install when setting up your first WordPress blog using Bluehost.
Final Thoughts
So, there you have it, a step-by-step guide to kick-starting your blog WordPress-hosted blog using Bluehost. Hopefully, you found this tutorial useful; let me know if you did not, and I'll try to make it better.
____________________________
POPULAR POSTS