How to make money as a teen online from home?
Disclaimer: Some of the links in this article are affiliate links that may provide me with a small commission at no cost to you. However, I have vetted every program in this guide and believe they are the best for generating affiliate revenue. You can read my full affiliate disclosure in my privacy policy.
Jobs for teenagers are no longer limited to bagging groceries, mowing lawns, and babysitting. In other words, you can now make money by launching an online business, a side hustle to supplement your income on your own time, or even a freelance career. So, right now, what are the finest internet jobs for teenagers?
You're about to learn. In 2021, you'll be able to locate adolescent jobs without ever leaving your house—or even your room! If you're a kid looking for ways to generate money without leaving your house, keep in mind that not all internet jobs for teens are made equal. Some of the best jobs for teens offer flexibility, teach you a useful transferable skill or two, and make you more money! So, let's check out the best online jobs for teens.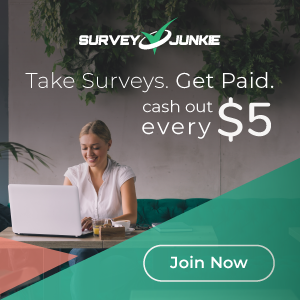 BEST ONLINE JOBS FOR TEENS
Here are the best online jobs for teens you can start today:
.
.
Unlike online surveys, Respondent pays you to complete a professional research study. Most studies can be completed online within 30 minutes to 1 hour, and it pays anywhere from $30 to over $100 per study. Signup is completely free using my referral link here. Once you signup as a participant, you get to choose which studies you would like to participate in. There is no limit on how many studies you can join in a day. Sign up for a Respondent account here.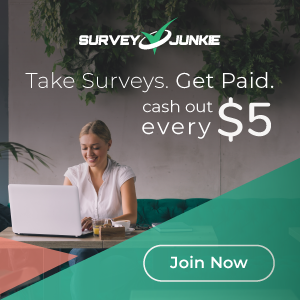 .
.
InboxDollars (ages 18+) lets you earn money by completing tasks like playing games online, surfing the web, downloading coupons, and of course, watching ads—things you may do already. You also earn free cash when you sign up for free! Sign up for InboxDollars here.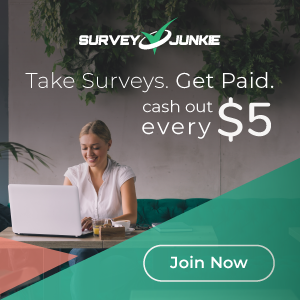 .
Promote stuff on your social networks
Yes! You do not need a website to promote products. You could promote products owned by other brands and get paid in commission everytime someone buys any of these products. For example, you could promote a new Nike shows on your facebook or instagram page using a special link. Once people click on the link to buy the shows, you get paid a commission for that sale! And so on! You can use tiktok as well. The best place to find great products to promote online is ShareAsale. You need to sign up as a publisher using my referral link, and then choose whichever merchant you want to promote. You could join as many merchants as you want. Each merchant will have a different commission rate, so make sure to choose the ones that pay the most. Join ShareAsale here.
.
.
Become a Freelancer and create your own job
You can join a freelancers platform and create your own job today! Jobs could be as simple as tutoring, data entry, typing, photography, and pretty much anything you can do online! The best platform to join as a freelancer is Fiverr. It's super easy to join and you can create multiple job listings on your profile. You can also browse Fiverr first for the jobs you want to create and see how much are other freelancers asking for. Join Fiverr today and become a freelancer.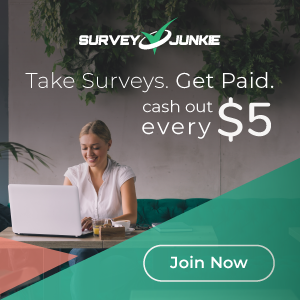 .
Online Tutoring Job
Tutoring jobs are one of the best online jobs for young teens. If you're a great student in English, science, mathematics, or another core subject, you could find a tutoring gig paying a lot better than the survey sites—and you could still work from home on your own schedule. You no longer have to meet strangers at the library or coffee shops to tutor. You can communicate with your clients by email or even on social media through this remote job. Try tutorme for starters. Or, you can reach out to your friends and community on social media to see if you can offer private tutoring. Private tutoring jobs usually offer more money!
.
Write Articles Online
Many sites offer tons of freelance writer jobs to young people, including high schoolers. For example, Fiverr, which you can join if you're 13 or older is an online job marketplace where you can do jobs (referred to as gigs) for at least $5 or more. Gigs can be anything you're good at: writing, translation, animation, video, programming, paraphrasing, graphic design, and even voiceover work. Another way to make money writing is by writing articles to big websites. For example, if you're into gaming, you could email a website like IGN or PCGAMER or any other gaming website, and ask them to write for them. These websites pay generously to get good articles written on their pages.
.
Design and Sell Custom Printed Products
You can print on T-shirts or other products and sell them online. However, Printify is an easy platform that can help you achieve that. You could also build your store on their website, use T-shirts, mugs, and other products from their stores, and print whatever logos on these products and sell them online. You can also create your own website and upload these products over there to have your own brand. Join Printify for free here.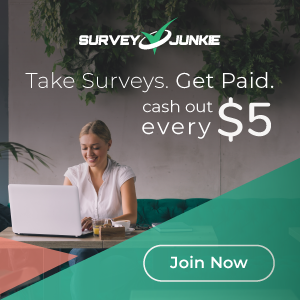 .
Become a Blogger
This is one of the top-ranked methods to make money online. You have complete control on what and when to post articles, which categories you want to write about, and what ads you want to show on your pages. Bloggers also make thousands of dollars annually, and some make millions. So, check this article on "How to start a blog with Bluehost For Beginners" more about how to create a blog and monetize it.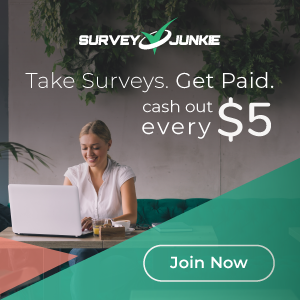 .
Start a YouTube Channel
Being a YouTuber can be a lot of fun. But just like starting a blog, you'll need to build an audience before real money starts coming in. However, it's a great time to start building a backlog of YouTube videos for your channel while you're young. The number one thing you'll need is a passion for your subject matter. Whether it's fashion, literature, furniture, Motown records, video games, or personal finance, your energy and passion for your subject can draw viewers to your YouTube channel.
As your audience grows, so will your opportunities to earn extra money through Google Adsense ads and affiliate marketing. Social media is also extremely powerful, creating a ton of online jobs and earning opportunities. So, check out the video above that will teach you how to make a YouTube channel in a few easy steps. Also, make sure to subscribe to our YouTube channel to get notified about new videos we post. It's all about making money from home.
___________________________________________
Disclaimer: Some of the links in this article are affiliate links that may provide me with a small commission at no cost to you. However, I have vetted every program in this guide and believe they are the best for generating affiliate revenue. You can read my full affiliate disclosure in my privacy policy.
.