How to create an App for Android FREE & Monetize it
Disclaimer: Some of the links in this article are affiliate links that may provide me with a small commission at no cost to you. However, I have vetted every program in this guide and believe they are the best for generating affiliate revenue. You can read my full affiliate disclosure in my privacy policy.

Free Mobile App Market Overview:
Businesses must keep up with the most recent tools and technology. True, not everything is affordable, but it is vital to understand what is worth your time, effort, and money and what can be ignored. The relevance of free mobile app for businesses of all sizes, budgets, and specializations has been well established.
Free mobile apps are essential for any organization, not only for efficient operations and functioning but also as a revenue-generating channel. One of the most frequently asked questions we get as a mobile app development firm is, "How can applications make money?"
This question is not out of the blue and definitely has a lot of merit to it. There is a lot of investment that goes into making a free mobile app in terms of money and time, it is only natural that a free mobile app owner would want to make money through free mobile apps that took so much of an effort to build.
There are multiple ways to make money from your phone and we will get into the details of each one of them. If you need our help to create a free mobile app, simply visit the "Products & Services" category on our blog, and choose the "Create A Free Mobile APP" service. You can also use the services of Appypie, the free mobile app creator.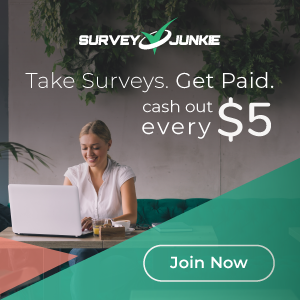 How much money can you make from a free mobile app?
A free mobile app has the potential to bring in billions of dollars every year, but only a small percentage of apps ever reach that level. A startling amount of smartphone apps fail to generate any revenue. As a result, it's difficult to come up with a generic number for the bat.
To give you a better picture of what I'm talking about, consider this: the top 200 apps on the app store make around $82,500 every day. When we widen this criterion to include the top 800 apps on the Google Play Store, the daily cost reduces to $3,500!
This number changes depending on the category. While the top gaming apps earn around $22,000 per day, the top entertainment apps earn around $3,090 per day.
Follow these steps to make money from a free mobile app:
In-app Advertising
In-app purchases
Subscription
Paid apps
Sponsorship
Affiliate income
Selling merchandise
Crowdfunding

1. In-App Advertising in a free mobile app
This is perhaps the simplest and most popular method of monetizing your app.
After you've finished developing your app and are ready to publish it, you can choose whether or not to allow adverts to appear in it.
As the app owner, you get compensated based on the number of impressions or clicks your advertising receive, as well as the types of ads you provide.
Allowing individuals to place a video ad on your site will pay you far more than a banner ad.
You must, however, consider whether your users will have the patience to view the video ad every time they use your app.
Not only is the sort of advertisement crucial, but so is the duration of the video advertisement, as well as the frequency with which it will be shown.
These elements will assist you in fine-tuning your advertising-based business model.
BONUS: One unique technique to monetize your software is to avoid displaying advertisements.
I'm serious about this! By selling an upgrade, you can earn money from your consumers by providing them with an ad-free version of the software.
This can be done on a variety of platforms. Google's Admob is the most well-known.
At Appy Pie, we offer Appy Jump, which is a fantastic method to commercialize your app and recoup your initial investment.
The top advertising network to place ads on your phone app today are: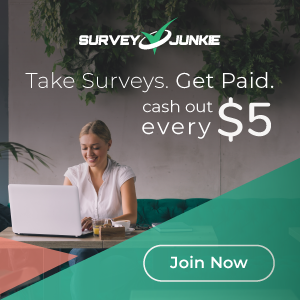 2. In-App Purchases in a free mobile app
From the standpoint of the users, this function is more important. Users can access more features or levels after purchasing an upgrade in this revenue model.
In this paradigm, an app can provide any additional bonus, premium content, game virtual currency, or unlock any further level.
An app owner can sell consumables like virtual currency or non-consumables like advanced levels, maps, or other virtual products through in-app purchases.
In-app purchases are used by more than half of the most popular mobile apps to generate cash. The number of such apps will only grow in the future.
This is a decision you must make before beginning to develop your app. If you want to incorporate in-app purchases in your software, you'll need to build it in such a way that a sensible payment wall is created.
This method is based on the freemium model, in which you give your program out for free but charge a fee for premium features, advanced levels, or access to premium content. In fact, it's a really popular model!

3. Subscription
The subscription model is quite effective and provides a good deal for both the developer and the app user.
After you've completed constructing your app, you may give it away for free to users who will be able to access some of the content without paying anything.
Users can subscribe to a paid subscription if they appreciate the app and find value in its offerings. This will provide them unlimited or staggered access to the app's content.
Another similar model is one in which customers are given a free trial period during which they have unlimited access to the app for a set length of time. After that time period has expired, the user will be barred and will need to purchase a subscription to continue using the app after the trial period has ended.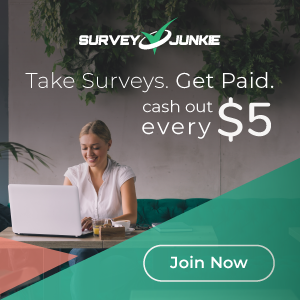 4. Paid Apps
You've invested a significant amount of time, money, and other resources into developing your app. It's only natural that you'd want to attach a label to this finished product.
This means that if you sell your app for $0.99 and get a million downloads, your app revenue will be close to a million dollars.
However, there are opposing viewpoints on its usefulness.
According to global data, mobile phone users do not have a habit of spending money on their apps. According to the stats, there isn't much money to be made by charging for your mobile app.

5. Sponsorship
Another excellent technique, but only if you can find a sponsor with a comparable or identical target market as you.
You can white label the app and alter the design to reflect the sponsor's brand once you've found the perfect sponsor.
Before launching the app on behalf of the Sponsor Company or Brand, the developer would have to create a specialist app for personalized users.
This may be your neighborhood barbershop or a renowned restaurant.
You can work out an agreement in two distinct ways.
A revenue-sharing arrangement
Sponsorship fee paid on a monthly basis
This method has the potential to be highly profitable. In this situation, you, the app developer, would reap the benefits of the sponsor's existing site traffic and brand loyalty. This can truly aid in the promotion of the software as well as the growth of your user base.
6. Affiliate Program
A mobile affiliate network is essentially a mobile platform that puts mobile marketers and affiliates together on the same page.
The affiliates carry out performance-based advertising for the advertisers, who may be the proprietors of mobile apps or businesses that provide products or services through the mobile web.
By joining a mobile affiliate network, you will be able to make money by promoting relevant apps, items, or services supplied by your affiliates.
This revenue can come in the form of a cost-per-action model, in which you get paid every time someone clicks on your ad, downloads your software, or performs any other (desired) activity.
The revenue-sharing model is the second type, in which you get paid a part of the revenue that you have managed to produce for the advertiser.
Once you've produced an app, you may sign up for any of these platforms, and your app's earnings will skyrocket!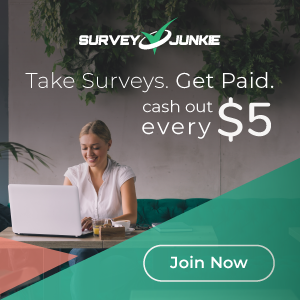 7. Selling merchandise
Selling products is another wonderful method to generate money with your apps. If you're building an e-commerce app to sell your goods and services, this is a particularly good option. Apps are often free to download from app stores in this paradigm. In fact, you may use it in conjunction with email marketing to bring your products in front of the proper people.
In-app purchases, on the other hand, allow app users to purchase virtual goods, virtual currency, bonuses, or premium content. If your business does not entail selling tangible stuff, you may be able to offer branded keepsakes or products instead.
8. Crowdfunding
This is the proverbial new kid on the block when it comes to monetizing your app. Crowdfunding sites such as Kickstarter, Patreon, Chuffed, and others are more popular for generating funds for the creation of mobile apps. However, in recent years, crowdfunding has been utilized to raise funds for causes, charitable organizations, or a unique business idea directly through the app.
This means you can create an app for your nonprofit organization or a religious institution like the Church, and use it to organize fundraisers or launch a crowdfunding campaign to support the causes you care about. This allows people from all over the world to lend a hand to the cause you're working on.
This list of some really lucrative ways to make money from your app should help you get over any doubts you might have had about building your own app!
Final Thoughts
Making money from mobile apps was formerly considered a risky proposition. The industry, like the times, has evolved. People are not only recouping their investment in an app but also profiting handsomely from it.
You can make money in a variety of ways, some of which do not require your app users to pay anything and others in which your app users create revenue.
There is no one-size-fits-all solution, but multiple approaches may be appropriate depending on the situation.
Before deciding which path to choose, you should research and explore all viable options, even trying some of them out for yourself.
__________________________________
POPULAR POSTS
__________________________________
Disclaimer: Some of the links in this article are affiliate links that may provide me with a small commission at no cost to you. However, I have vetted every program in this guide and believe they are the best for generating affiliate revenue. You can read my full affiliate disclosure in my privacy policy.